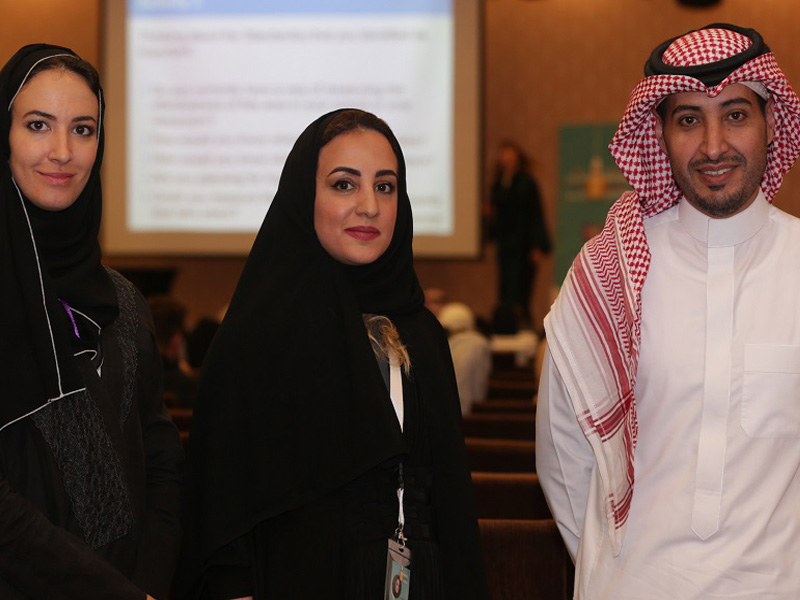 Investment round led by Wamda and Nour Nouf Knowledge Company, along with angel investors
Saudi Arabia's education tech start-up Aanaab raised $1.5 million (Dh5.5m) in seed funding to help the online teacher training platform expand its operations into new markets.
The Jeddah-based start-up's first external investment round was led by Wamda Capital and Nour Nouf Knowledge Company, along with a group of angel investors in the education sector, UAE-based Wamda said in a statement on Tuesday.
"Aanaab is looking to develop initiatives similar to global models such as the Singaporean model, which encourages teachers to get 100 hours of professional development annually. This keeps them up to date with the latest developments in their field and improves their classroom practices through professional learning communities,'' Naila AlKhalawi, co-founder and chief operating officer at Aanaab, said.
Saudi Arabia's start-ups sealed a record number of deals and funding agreements in 2019, as newly-established accelerators, government initiatives and investor interest spur growth in the kingdom's venture capital scene, according to Magnitt. Investments in start-ups in the kingdom surged 92 per cent with 71 transactions recorded last year and the value of total investments rising 35 per cent to $67m. The kingdom climbed one notch to rank third in the Middle East and North Africa in terms of number of deals and investments, following the UAE and Egypt.
Aanaab, founded in 2016 by Mounira Jamjoom, is an online platform that specialises in the professional development of Arab educators through open learning. It caters to individual teachers, schools, and organisations to help them develop personal and professional skills through online lectures, meetings, reading materials, discussion boards and evaluation exercises.