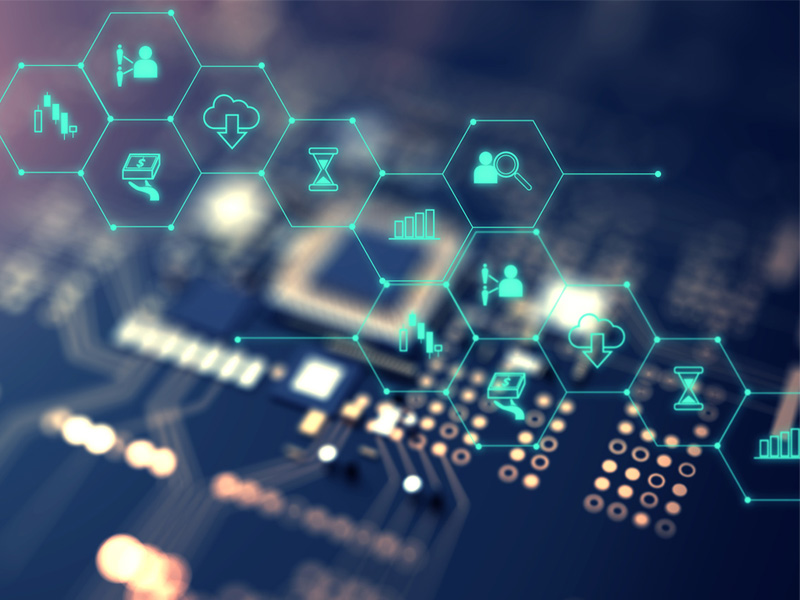 Smart Dubai is an institution championing smart city initiatives across the regio
As the UAE overcomes regulatory hurdles, we explore how the city of Dubai is going to leverage fintech in order to become a truly smart city and potentially the fintech capital of the world.
The Middle East is the embodiment of the speed at which humans evolve, taking dusty expanses of land and building smart cities that overtake nations which have stood centuries longer. Cities such as Abu Dhabi are an exciting monument to the technological revolution taking place, and planned new urban sprawls like Masdar in Abu Dhabi and Neom in Saudi Arabia prove that the UAE doesn't plan to slow down any time soon.
In recent years the fintech industry has been dominated by US and European markets with scarce mention of the UAE, which has been responsible for just US$66.6mn of investment, according to the Magnitt State of the Middle East and North Africa Funding report. However, when it comes to harnessing financial technology to foster the creation of smart cities, the UAE remains ahead of the curve. With that in mind, it's worth considering what, if anything, is holding the region back from occupying a more prominent position in the industry. One potential hurdle to the acceleration of UEA smart cities, as well as their position as leading fintech players, is the current financial and legal regulation in the region.
The Middle East has long been recognised as being slow to adopt international legal standards. According to Clifford Chance: "In many cases, this can be due to linguistic or cultural approaches or through the necessity of prioritising core structural reforms to promote economic and social stability." In addition to this, Sharia laws are applied at varying degrees across the region. However Islamic finance is quickly evolving and this extends to fintech. The Dubai International Financial Centre (DIFC), for example, has led in addressing Islamic fintech regulations and its success is already evident. The Sharia Review Board in Bahrain has recently certified Stellar, which is the first DLT protocol to be Sharia-compliant.
Fintechs still have a way to go. While regulatory regimes are coming into place, such as the UAE's creation of 'financial free zones', upscaling businesses is still a challenge as operations in new consumer markets require additional local licensing. But this is changing. The number of regulatory sandboxes are growing, and the newly-implemented crowdfunding regulations in the DIFC, will allow companies to obtain new forms of operating licenses. In addition, there is a wealth of opportunity to partner with existing banks in the UAE.
As these regulations evolve, projections for the region have greatly increased. Since 2015, the number of fintechs in the UAE is expected to grow by as much as 230%, from 559 companies. By 2022, the fintech market is estimated to reach a value of $2.5bn across the broader MENA region, according to Accenture. To understand these projections, we take a closer look at the city of Dubai, which closely leverages financial technology with smart city initiatives.
Smart Dubai
Smart Dubai is an institution championing smart city initiatives across the region in a bid to make Dubai "the happiest city on earth", a vision set out by His Highness Sheikh Mohammed Bin Rashid Al Maktoum, Vice-President & Prime Minister of the UAE. The initiative seeks to harness AI, data and blockchain in order to drive Dubai's economy and achieve the ultimate goal of making it entirely paperless. Banks are notorious for paper waste and in order to digitally transform these services incumbents will either need to develop in-house solutions, or obtain assistance from fintechs. Government-owned bank, Emirates NBD, is driving this change by undertaking one of the largest digital transformations in the region. In addition to this, it also launched digital banks Liv and E-20, which are driving fintech capital.
Startup support
As a part of Dubai's Smart City initiative, it will support startups in three components: Global Blockchain Challenge, the Dubai Smart City Accelerator and Dubai Future Accelerators. These will seek to nurture blockchain, AI, ML, IoT and connectivity in order to drive a smarter government, transportation and retail sectors. The Dubai Smart City Accelerator is powered by Startupbootcamp, a European company that supports early-stage tech companies and plays a supplementary role to supporting fintechs.
The Dubai International Financial Centre (DIFC)
The DIFC is the region's largest financial ecosystem, comprising over 24,000 professionals across 2,200 companies. The institution drives the future of finance, which will continuously play into the technological advancements that take Dubai closer to becoming a paperless, smart city. The key way it nurtures fintech growth in the region is through The FinTech Hive, which runs an annual accelerator programme that provides mentoring, funding opportunities and marketing exposure to fintech, insurtech, regtech or Islamic fintechs. It received 425 applications for the programme, a 42% increase from its 2018 event. As of September 2019 the centre has registered over 100 fintech firms. Arif Amiri, Chief Executive Officer of DIFC Authority said: "We aim to continue this momentum and growth through our evolving regulatory environment and the quality of collaborators we bring into the DIFC, as our vision of driving the future of finance becomes a reality."
The DIFC also recently announced the launch of a new onboarding platform designed to meet Dubai's Smart City needs. Alya Al Zarouni, Executive Vice President of Operations, DIFC Authority, said: "Adopting the latest technology and innovation reflects our culture, values and commitment to the Smart Dubai 2021 strategy and we fully believe the new digital onboarding journey will deliver client satisfaction supported by value add tools at every step."
International investment
Dubai is continuing to gain a notable amount of attention from international banking and fintech firms. A number of companies have signed onto the DIFC, including UK-based architect of digital banking and payment solutions company, Bankable, and global mobile payment technology company QFPay, which provides backend solutions to Alipay and Wepay.
Channel VAS is a leading European fintech provider of mobile financial services that currently operates in the Middle East. Bassim Haidar, Founder and CEO of Channel VAS has said that fintech is one of the most important growth factors in regions like the Middle East. He explained that "It has the benefit of bridging gaps through initiatives like micro and nano loans that, in many countries, the traditional, brick and mortar banking sector cannot cover. For every hi-tech city like Dubai, there are scores of financially underserved areas where fintech services do not only offer convenience, but they cover necessities for people that cannot otherwise be financially included. So, adopting technologies that offer scoring and nano loans should be seen as building bridges to financial inclusion and not as a disruption, as is still often the case.
"The Dubai example clearly shows that having a functional regulatory framework is as important for a 'smart' hi-tech city as it is for every Middle Eastern country," Haidar added. "Adopting a clear, concise and solid regulatory system across the region, will help in spreading the fintech benefits to more and more underbanked, or even entirely unbanked people, thus broadening financial inclusion."
For many institutions external to the UAE, partnerships are the best way to enter the region's industry. Mastercard announced its partnership in September 2019 with the Dubai Roads and Transport Authority (RTA) that would see the two companies collaborate to enhance public transport inline with Dubai's Smart City Vision.
Commenting on the partnership, Khalid Elgibali, Division President, Middle East and North Africa, Mastercard said: "With 70% of the world's population expected to live in urban areas as early as 2050, cities must adopt smart innovations to become more efficient and enable people to go about their day-to-day activities seamlessly. As a leader in bringing cutting-edge solutions to cities worldwide, Mastercard is engaging with governments across the globe to harness contactless and open-loop technologies in order to make cities more connected, efficient and inclusive."