2021 Summits
---
To further the agenda of stimulating improved access to and quality of education, Brains Global presents its highly acclaimed programme of events in 2021 in Africa and the Middle East.
MENA Innovation 2021, Morocco
MENA Innovation 2021 will take place in Rabat under the official patronage of His Excellency Dr Saïd Amzazi, the Moroccan Minister of National Education, Vocational Training, Higher Education and Scientific Research. As well as the Ministry of National Education, the government will be ensuring the participation of key officials from the ministries for employment and for digital economy and from key stakeholders including the leading Moroccan universities.
H.E. Dr Saïd Amzazi will personally invite the ministers of education, higher education and ICT from all the Middle Eastern and North African countries. This follows on from the highly productive MENA Innovation summit of 2019 in Oman that included 22 ministers leading delegations of over 250 senior government officials.
"The conference was interesting and timely. Thanks to your close follow up and organization, our time in Oman was well-planned, enjoyable, and beneficial. We are certainly looking forward to taking part in next year's MENA Innovation."
Fadi Yarak – Director General of Education,
Ministry of Education and Higher, Education, Lebanon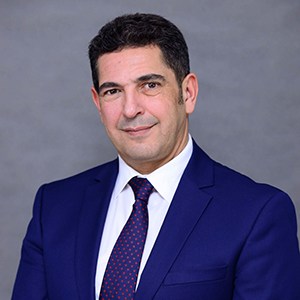 H.E. Dr Saïd Amzazi, Minister of National Education, Vocational Training, Higher Education and Scientific Research, Kingdom of Morocco
Innovation Africa 2021, Zambia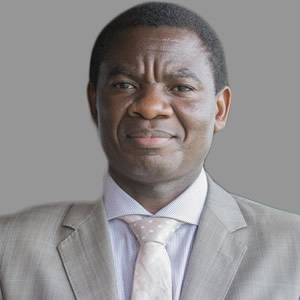 Hon David Mabumba, Minister of General Education
Innovation Africa 2021 marks the 10th Anniversary and we are delighted that it is being hosted in Lusaka under the official patronage of the Government of Zambia. The joint patronage is confirmed by the Minister of Education, Hon David Mabumba; the Minister of Higher Education, Hon Dr Brian Mushimba and the Minister of Transport & Communications, Hon Mutotwe Kafwya. Their patronage comes under the full endorsement of the Office of the President and Smart Zambia.
Innovation Africa is firmly established as the continent's number one high level ministerial forum where industry partners enjoy  pre-scheduled meetings and committed engagement with ministers and senior government officials from over 40 countries.
"On behalf of Canon, I would like to thank each one of you for giving us the opportunity to attend innovation Africa and thank you for the great organisation, the effort you did and how professional you are. I can even see the improvement in organizing this event from last year. It's always a pleasure working with you and seeing you all."
Islam Salama – Regional Specialist for Corporate Communications, Canon
---
For both events, we offer further benefits for companies which include exhibition space, branding, keynote presentations, panel chairing and imaginative marketing options. Please contact us at info@brains.global for further information.
"Innovation Africa provided a great opportunity to meet with senior stakeholders and to understand their needs and challenges first-hand.
Excellent experience. We look forward to next year."
Christine Nasserghodsi – Partner, Mirai Partners